200 Hour Yoga Teacher Training
200 HR RYT Foundation Overview
This 200 hour Yoga Teacher Training Retreat gives you the proper foundation for teaching yoga safely, confidently and knowledgeably. You'll learn the basic principles of yoga, and will gain an understanding of the essential elements needed to deepen your inner awareness in your practice of yoga in order to be an authentic guide to others. Marianne's teachings focuses on helping her students uncover how to embody what they teach through a comprehensive, hands-on curriculum in her teacher trainings.
Our Really Real Yoga® 200 hour Yoga Teacher Training is true immersion at its finest. Upon completion of the training, you will earn a 200 hour certificate, and will be eligible to register with Yoga Alliance, and be able to continue your education with advanced Yoga Teacher Training programs.
Marianne carefully selects her resort partners in Costa Rica, Spain, Mexico and Bali to provide comfortable and secure lodging accommodations, delicious, gourmet vegetarian meals, and inspiring study areas- all of which are set in lush, tropical environments. This is the perfect retreat for getting away from the day-to-day worries of life to allow time for self-study and contemplation in an oceanside setting.
Read on to learn more about Marianne Wells Yoga School 200 hour curriculum and requirements for registering, or visit our Testimonials and FAQ page to hear from past students and to find out if MWYS is right for you.
200 Hour RYT Training Details
Most frequent questions and answers for our 200hr YTT Certification
200 hr YTT Instructor Retreat Package
Shared lodging with dorm, double, triple, and quad rooms available. Includes air conditioning.
200hr lux instructor retreat Package
Get our deluxe single lodging with private room and en suite bathroom. Includes air conditioning.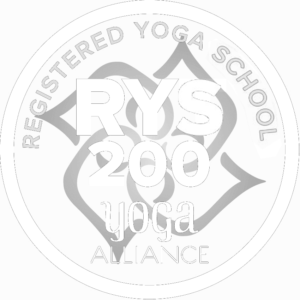 Book Early to Guarantee Your Space
Our 200 hour Yoga Teacher Training Retreats fill up months in advance. Register today to ensure your space in our class.
Meet Marianne – Your E-RYT Instructor
A leader in the yoga community, I have been teaching yoga for more than 30 years, drawing on the traditions of Bhakti, Tantra, Hatha and Vinyasa to help bring the ancient universal wisdom of yoga to modern seekers. What the Ancients called the sacred path has become a way of life for me. It's about learning how to experience and promote a peaceful connection between the physical, intellectual, emotional, and spiritual bodies, and discovering who we are and why we are here. My multidimensional yoga trainings will inspire you to live from your heart, to find your peaceful inner strength and to see the unity within our diversity – that we are all One.
"Marianne's yoga training has connected me with my cultural heritage from Indian again.
"It was more than a training- it was almost a therapy. So many people opened up, opening their hearts and their minds. This experience is supporting me and my self-development. I loved learning every day and I learned about myself, human behavior, overcoming challenges, and how to really live in the now."
"I've taken yoga classes at Kripalu, Omega, and I've been to India. Never have I gone so deep as in Marianne's yoga classes. Thank you  Marianne!"
"I was amazed by how much the morning practices helped me connect with myself and inspire me to practice yoga daily. I had never even heard of Sutras or yoga philosophy before this experience, but it opened my eyes to the connection between mind and body and how much our bodies can affect our minds."
If you want to become an RYT with Yoga Alliance, or just better your knowledge with a Yoga Training Retreat, we can help.
Join Thousands of Certified Instructors
With over 25+ Years of Experience, Marianne Wells Yoga School has certified thousands of yoga instructors in beautiful destinations like Costa Rica.