Yoga Teacher Training Spain
Get your Yoga Certification in Spain
Join me on this unique journey to southern Spain along the Mediterranean coast. We will be staying at a beautiful Andalusian resort set amidst the hills overlooking the sea. Spain is one of the most popular destinations in the world. Why? Because the people are so friendly! This area has one of the warmest regions anywhere in Europe, with mild winters with little rain. Protected to the north from cold winds by the adjacent mountain ranges, and influenced by the temperature of the Mediterranean Sea that do not vary much year-round. The high proportion of sunny days marks the cheerful, hospitable character of the
 people that live there. 
Enjoy the spectacular views of the Mediterranean Sea, the surrounding hills, spacious gardens, hiking trails, and Spanish architecture.  This is a trip that will fully engage your senses. Located conveniently in the peaceful Spanish countryside, yet only 20 minutes taxi ride from Malaga International Airport, it is the perfect location for our teacher training.  We will practice in a newly built, beautiful state of the art and fully equipped yoga studio, complete with an Iyengar Yoga Wall. We will find time to relax and hold discussions in the extensive gardens, by the saltwater pool, or under the stars with a bonfire some evenings. Santillan was recently named by The Times of London as one of Europe's best yoga and wellness centers. 
All rooms have en-suite bathrooms, hair dryer and welcome products. Your room comes with a private outdoor space, either veranda or terrace, with lovely views of the sculptured gardens, surrounding hills, or down the valley to the sea. Vegetarian and vegan meals are based on organic produce grown under the Spanish sun, from their own gardens and local farmers, fruit trees and herb garden.  Eggs are provided by their own chickens on-site.
Travel during a lower priced time of year to Malaga Costa del Sol Airport (AGP) to join a wonderful and intimate group of like-minded people. Whether your goal is to deepen your yoga practice and understanding, or to teach yoga with an in-depth knowledge passed along from an experience yoga teacher (and teacher of thousands of yoga teachers)-  you can find your path with Marianne Wells Yoga School.  We provide a training experience that will challenge you to expand your view of yoga, in a comfortable location filled with nature's abundance to inspire and support you along each step of your personal journey.
Yoga Training Spain Details
Most frequent questions and answers for our RYT Spain Certification Retreat
Spain YTT Instructor Retreat Package
Comfortable dorm rooms, double, triple, and quad rooms available. Includes air conditioning
Spain LUX instructor retreat Package
Get our deluxe single lodging with private room and en suite bathroom. Includes air conditioning.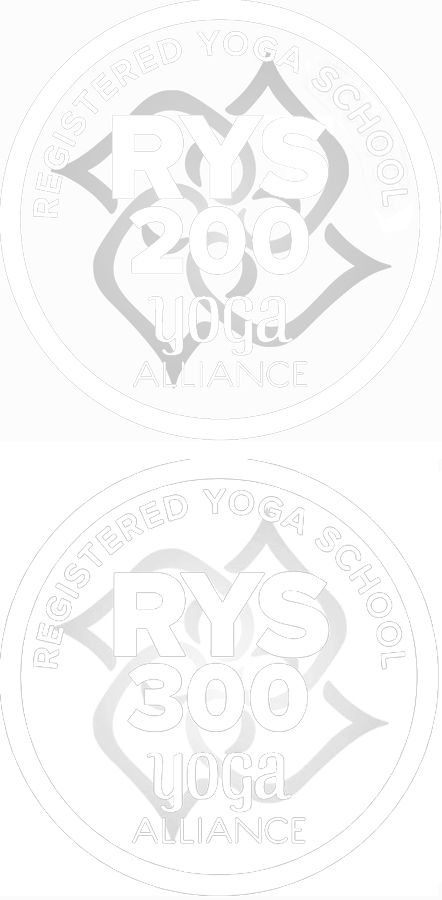 Book Early to Guarantee Your Space
Our Yoga Teacher Training Spain Retreats fill up months in advance. Register today to ensure your space in our class.
Meet Marianne – Your E-RYT Instructor
When I was a very young girl I wanted to be an architect. Nights when I could not sleep I would get up and draw floor plans and blueprints. I doodled room designs on my school work, and shapes that were a part of the structures I didn't yet know. Back in the 60's there was no internet, only a set of encyclopedias in every home. Reading about art and architecture- I discovered Picasso, Dali, Miro, and the country of Spain, and I knew I would visit someday. I've held trainings and retreats in Costa Rica, Mexico, Jamaica, and the Dominican Republic. Literally in every country I traveled I would meet a lovely person from Spain who inevitably would say "when are you going to visit Spain?" As much as I desired to travel there, and be in the presence of these great works of mystical art, my commitment was always to my students and the teachings of what I call Really Real Yoga®. There had always been small messages through-out my life that had been calling me to Spain, but the timing was never right. Years passed and in every YTT my European students would hear my passion and say "Marianne you have to bring your YTT to Europe! Europe needs you!" From the bottom of my very grateful heart, I thank my students for nudging me into expansion, the same way I nudge you. Deep gratitude to those who have encouraged my path in bringing my YTT to Spain. Knowing that it is exactly where I need to be.

"I am AMAZED at how I loved learning about the Sutras! I also learned so much more about how my body and other bodies operate. This, for me, was hugely important, so when I use yoga it's safe. This experience has changed my life, and I am adopting an Ayurveda lifestyle to establish a stronger home practice!"
"I loved our morning practices! I appreciate that they were different and the added love from the TAs was wonderful. Marianne's voice and words are beyond this world, her gift for leading a yoga practice is amazing. To feel inspired and peaceful, fantastic in your body and your heart so warm is truly an amazing experience. Anatomy and the way you both wove it all together was pure magic… genius xxx. The philosophy was hard for me to stay focused on, this was me and not you, they opened my mind to so many layers of my life- my past traumas, fears, healing, and my future dreams and desires- it was hard to stay present 🙂 They gave me what I've been looking for, and I will go home and learn to be present. I was not expecting to learn as much as I did about the mind, soul, and togetherness. How you brought together all these amazing souls from around the world was beautiful. Please do not change a thing! This has been the most amazing experience of my life, it was way beyond my exceptions!! Thank you for caring for me."
"I received a broad education, one that included excellent anatomy instruction as well as deep philosophy discussion that is great for everyday application. There was a deep focus on human relationships that is much needed. My understanding of the connection between mind and body was strengthened with the focus on community and ahimsa. I was surprised by how much information we learned in two weeks. It has already changed my life in many ways. I have not only learned everything I need to know about yoga, but even more about how to live my life in the most mindful, effective ways."
"Marianne has an amazing way of pushing you just a tiny bit outside your comfort zone and I am so happy she did! Each day with a big smile on her face she encouraged me to "just try" so I did. And each day in Spain I felt a freeing empowerment that I have never felt before. I put my trust in Marianne and as Marianne often would say "the Universe" Thank you God for aligning me with Marianne at this phase of my life. To learn so much about myself in such a short amount of time, I'll be processing this for a long time to come. Thank you Marianne, I will never forget you and I am so proud to say "I AM a Marianne Wells student"
If you want to become an RYT with Yoga Alliance, or just better your knowledge with a Yoga Training Retreat, we can help.
Join me for your Yoga Training Retreat in Spain
Take a step back in time. Where life is just a little slower, and passion a little richer. Spaniards are commited to caring, so come as you are and learn how to live the good life. You will have peace of mind knowing that every detail of this experience is flawlessly managed by Marianne and her husband Ron.