Yoga Teacher Training BALI
Get your Yoga Certification in Bali
Prepare yourself for something special on the tropical island of 

Bali

!
Nestled among a small island chain in the Indian Ocean, 
Bali
 is the "Island of the Gods" Journey through mystical forested volcanic mountains, hundreds of sacred temples, sweeping views of terraced rice fields, and stunning beaches.
Experience the beautiful 
Balinese
 people, where they always greet you with a smile.
Come with us as we stay in stylish accommodations
with full modern amenities, stunning yoga spaces, and delicious authentic local cuisine sourced locally and prepared by talented chefs.Experience  
Balinese
 luxury with all the comforts of home, served by those who are there to care for you – always with an authentic smile on their faces. 
Known as the spiritual heart of Indonesia, 
Bali
's magic connects us to Earth and one another. Shrines carved into cliffs and ancient temples will inspire you to slow down and live life simply. The people of 
Bali
 openly display their reverence for their spiritual existence. The beautiful 
Balinese
 architecture is attuned to the surroundings unique to each location- lush rainforest, picturesque rica terraces, seaside beaches – all built to live in harmony with nature. 
Bali

 attracts a conscious community for those seeking health and higher living.
Bali
 will elevate as it inspires.  We invite you to connect, learn, play, grow together in a new way of life. Enjoy surfing, hiking, mountains, tropical flora and fauna, yoga everywhere, and the unique cultural heritage, A sanctuary for the senses, 
Bali
's beauty will bring tranquility to your mind, peace to your soul, and more love than you can image in your heart. 
BALI TEMPLES
• Pura Tanah Lot – a rock and a Hindu pilgrimage temple
• Uluwatu Temple – Balinese Hindu sea temple located in Uluwatu
• Pura Ulun Danu Bratan – located on the shores of Lake Bratan in the mountains near Bedugul
• Tirta Empul Temple – Hindu Balinese water temple located near the town of Tampaksiring
• Taman Ayun Temple
• Taman Saraswati Temple Ubud
• Gunung Lebah Temple Campuhan Ubud
• Goa Lawah Temple Klungkung
• Gunung Kawi Temple
• Besakih Temple
BALI EXPERIENCES
• Mount Batur – active volcano 
• Ubud Monkey Forest
• The Nusa Islands – three islands on the south east tip of Bali
• The Sidemen Valley – natures lovers paradise, toward the central east island
• Sekumpul Waterfalls – located in the central northern part of island
• Canggu – trendest destination
• Ubud – artistic heart of Bali
• Tegalalang and Jatiluwih Rice Terraces – known as best rice terraces in Bali
•  Bukit Peninsula beaches – south west coast 
• Seminyak – sophisticated upscale area with beautiful beaches and chill vibe
• Kuta Beach – on western side of island, known as most popular destination
Yoga Training Bali Details
Most frequent questions and answers for our RYT Bali Certification Retreat
Bali YTT Instructor Retreat Package
Comfortable dorms, double, triple, and quad rooms available. Includes air conditioning
Bali LUX instructor retreat Package
Get our deluxe single lodging with private room and en suite bathroom. Includes air conditioning.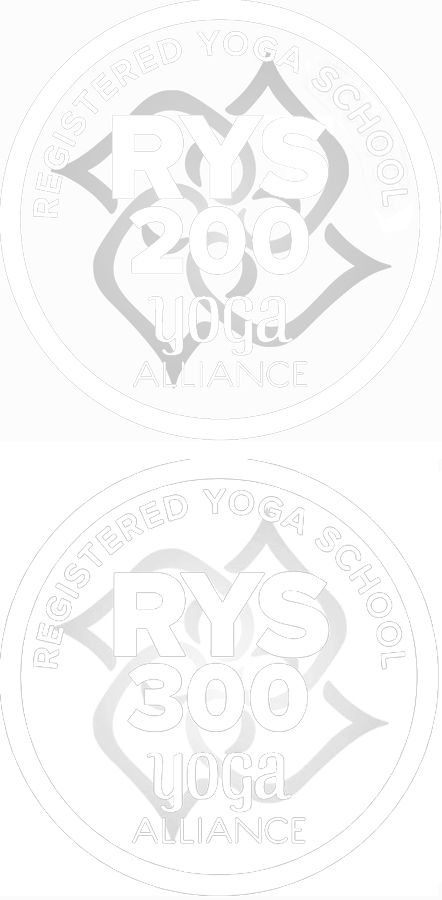 Book Early to Guarantee Your Space
Our Yoga Teacher Training Bali Retreats fill up months in advance. Register today to ensure your space in our class.
Meet Marianne – Your E-RYT Instructor
For the deeply devoted students of yoga, a pilgrimage to India is inevitable. For me that journey was planned and derailed three times. The first was when my children were young, and braces out bid my funds for a trip. The second was the tragedy of 9-11, and the third was my sister's passing. I am a firm believer in listening to the Universe. I always accepted knowing that the divine plan for my spiritual growth was something more. A path I had not yet seen in my life. It was an Ayurveda Astrologist (Vedic astrology known as Jyoti astrology) who brought to my attention that India was not the right place for me, and that was the reason why my trips never happened. "Those trips were not meant to be". He informed me that my spiritual journey would take place on an island in Indonesia, Bali. I tucked his reading away in my desk and never gave much thought, until… A dear student who has become a daughter to me, you know her as Holly my amazing photographer. I gave Holly the task to find me a location in Costa Rica or Jamaica. She returned with her face sparkling in joy and showed me a list of locations, all in Bali! I remembered my reading and knew that this was the time the Universe had in mind. Bali, the island of the gods, exotic, tranquil, rich in spiritual traditions, and the best part "Bali brings me back to me."

I've been taking yoga for eight years now, never have I felt the love as with Marianne's teachings.
"I arrived to this training already 200RYT by Core Power Yoga. I can't believe how much more I learned from Marianne and Ron!!! At CP we were taught to memorize scripts, at Marianne Wells Yoga School we were taught anatomy and how it applies to the individual, mental fluctuations and dosha imbalances and how those apply to the individual. I always struggled because I knew there was more to yoga, Marianne and Ron are the source for so much more than simple knowledge, they are the source of wisdom from yogas origins and from decades of experience in teaching yoga. Thank you for this beautiful journey."
"I've learned the value of Really Real Yoga! Marianne teaches you what yoga is all about. My heart has grown so much. I am forever grateful for Marianne, Ron and the teaching assistants who took care of us."
"Marianne's morning classes were magical. I am a first responder, however, this training gave me a deeper physical understanding of my own body. I really enjoyed the sutras. The activities we did helped to raise our vibrations and awareness. Marianne has the power to not only facilitate an amazing experience, she can also read and channel energy in a nurturing environment. Really Real Yoga® approach gave me the confidence and foundation to become the yoga teacher I want to be and know I can be. This whole experience was really "life skills" in a yoga package. This experience made me think deeply on my own health and life. I am returning home empowered to make changes that I have needed to in my life for some time now. Marianne and Ron, you are changing lives with your work and I feel privileged to have had this opportunity."
If you want to become an RYT with Yoga Alliance, or just better your knowledge with a Yoga Training Retreat, we can help.
Join me for your Yoga Training Retreat in Bali
Experience for yourself an exotic journey that is both inspiring and unforgettable! A destination like no other, your yoga teacher training journey in Bali will be a passage of inner discovery that will embrace you on all levels, body-mind-soul. Are you ready to experience the Really Real difference? Learning to live mindfully balanced for the rest of your life!