300 Hour
Yoga Teacher Training
300 HR Advanced Yoga Teacher Training Retreat
Continue your yoga education and expand your knowledge and practice with Marianne Wells' Advanced Yoga Teacher Training. Developed through years of study by Marianne, our specialty Really Real Yoga® 300 hour yoga teacher training advanced curriculum will deepen your knowledge as a yoga practitioner, expand your skill level as a yoga teacher, foster your evolution as a yoga professional.
Yoga with advanced elements combines the ancient yogic practices and techniques with a Western approach to self improvement understanding. Perfect for those who assume they "can't do it," this 300 Hr Yoga Teacher Training is a process of adapting yoga to the needs of the individual. While yoga can be viewed as a preventative lifestyle, incorporating these elements can enhance the human condition for improved general well-being, restore the balance between the body-mind connection, improve one's outlook in life.
Prepare yourself for a profound curriculum learning how to incorporate postures, pranayama, meditation, mantra, mudra, etc. as complementary yogic techniques, allowing the individual to enhance their physical, mental, and spiritual life. Together, this 300 hour yoga teacher training offers the highest standards of personal growth, awakening self-awareness on every level.
Marianne has created three 10-day immersion retreats. Each module is 100 hours, and is designed to authentically inspire devotional life shifts. You may attend the modules in any order.
MODULE ONE – The Art and Science of Teaching Yoga™ – 100 of 300 Hours Offered
MODULE TWO – 108 Yummy Adjustments™ – 100 of 300 Hours Offered
MODULE THREE – Radical Relaxation™ – 100 of 300 Hours Offered
The hours of study from the 300 hr Therapeutically-Oriented Yoga Training can be applied toward a 500 hour RYT certification through Yoga Alliance. Marianne Wells Yoga School is a Yoga Alliance Registered School. Marianne Wells is a Yoga Alliance certified E-500 RYT.
300 HR YTT Training Details
Most frequent questions and answers for our RYT 300 Training Certification
300 hr YTT Instructor Retreat Package
Shared lodging with dorm, double, triple, and quad rooms available. Includes air conditioning
300hr lux instructor retreat Package
Get our deluxe single lodging with private room and en suite bathroom. Includes air conditioning.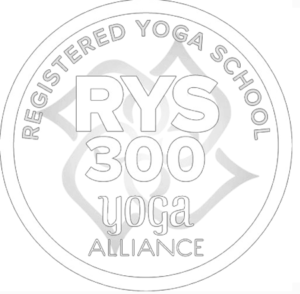 Book Early to Guarantee Your Space
Our 300 hour Yoga Teacher Training Retreats are broken into 3 – 100hr modules. Register today to ensure your space in our class.
Meet Marianne – Your E-RYT Instructor
Being named "The best Yoga Yoga Teacher Training in Costa Rica" has been decades in the making. I studied with BKS Iyengar, Desikachar, Pandit Tigunait, Gurmukh - learning from these great masters of yoga. Most importantly how to bring those teaching into my life and pass them along to you has become my passion, my purpose! I'm here to show you how to be the best version of yourself through discovering who you are and why your soul chose your body in this lifetime. In knowing why we truly are, there is a devout honesty and authenticity in your yoga teaching. At Marianne Wells Yoga School we go way beyond the asanas, bringing the teachings of yoga and Ayurveda to life and how they relate to your life today. Learn how to be a great yoga teacher, and you will learn how to eat, sleep, love, practice, breathe, meditate, and know your purpose here on earth! Join me in a beautiful destination, and let's raise the vibration of this planet and the universe as a whole.
"Stop reading now and just go register for this training!!! The way Marianne and Ron teach is incredible. Postures that I never could get into in my life, somehow magically with Marianne's words, there I was, in postures, comfortable, breathing, with or without props. The way they SEE the individual and exactly what the practitioner needs in every moment amazed me. I am forever hooked on Really Real Yoga®."
"This training was so thoughtful, so planned, so smart! I had no idea just how much this experience would change my life – personally and professionally."
"This course is fantastic! Ron and Marianne you really are fantastic and inspirational people. The amount of energy you give us is incredible. I did not come here to be a teacher, although now I kind of want to teach, I came here for a life enriching experience. I will bring so much of what I learned into my life. Thank you from the bottom of my very grateful heart!"
"Thank you for the most spectacular, informative, and genuine experience together as a group. You poured yourself into this training for all of us and it shows. If I manage to soak up even 1/10 of that wisdom I will be , and indeed I am, a better person for it. Thank you for everything!"
If you want to become an RYT with Yoga Alliance, or just better your knowledge with a Yoga Training Retreat, we can help.
Join the Really Real Yoga® Movement
With thousands of certified instructors from over 60 countries around the world, we are shifting the way we think of yoga today. Bringing back the REAL in a healthy, happy purposeful lifestyle. Be a part of this community with our 300hr YTT.