YTT 300 Costa Rica August 2021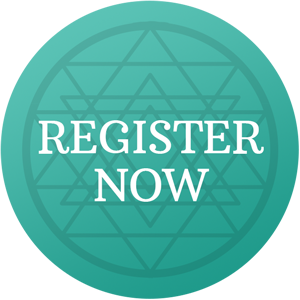 RYT 300 Costa Rica August 2021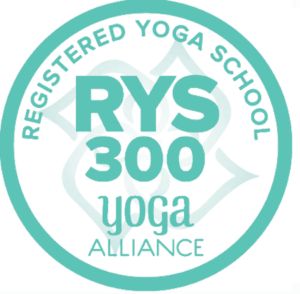 Yoga Teacher Training
Costa Rica
Advanced Yoga Teacher Training Certification in Costa Rica
Join me in a tropical paradise
that will sooth your senses and rejuvenate your soul. Get away to one the most biodiverse places on earth, where you will enjoy warm weather, mountain views, sounds of the jungle filled with birds and monkeys, and lush palm trees along miles of unspoiled beaches. This will be a wonderful 
100 hour advanced teacher training
– one of three modules leading toward a 300 hour certification.
When:
July 24th – August 7th, 2021
Where:
Bodhi Tree Yoga Resort in Nosara, Costa Rica
Cost:
Queen Treetops Single/en suite bath: $4,595
Double Jungle Room – 2 Queen beds/en suite bath: $3,895 per person
Dorm room – 2 single beds/shared bath: $3,495
To discover more about the curriculum, what's included in your cost (and what's not included), travel information, etc. – visit Marianne Wells Yoga School 300 hour teacher training on our website.
Space is limited for this training. Register now to join us!
We offer payment in full or payment plan with $295 USD registration deposit (deposit applies to balance paid). 
Payment in full required 31 days in advance of the session start date. No refunds or transfers to a later session within 30 days of the session start date. Payments are refundable with written notice up to 31 days prior to session start date, minus your $295 non-refundable registration deposit. Transfer of attendance to a later session within 12 months allowed with written notice at least 31 days in advance of session start date.
This is a 100 Hour Teacher Training toward Advanced RYT Certification.
One of three modules leading toward a 300 Hour Yoga Teacher Training.
YTT300 Costa Rica Travel Schedule:
Travel to Daniel Oduber International (LIR) located in Liberia, Costa Rica on or before July 23rd, 2021.  If you arrive before July 23rd, or by 12pm noon that day, you may want to travel to Nosara. For arrivals later in the afternoon/evening we recommend an overnight stay at the Hilton Garden Inn Liberia Airport. 
Alternatively, you can fly to Juan Santamaria Airport located in San Jose, Costa Rica by July 23rd, 2021 and spend the night. If you fly to San Jose, you will need to fly Sansa Airlines to Nosara Airport (NOB) either late afternoon July 23rd, 2021, or first flight out on Saturday morning July 24th, 2021, and taxi to Bodhi Tree. Bodhi Tree can arrange your taxi in advance – simply let them know your scheduled flight and arrival time. 
We can help coordinate group ground travel at your cost with prior notice.  Be prepared to pay cash for group transportation.
We can also connect you with others in the group to share hotel room.  The Hilton offers rooms with two queen beds.
Arrive to Bodhi Tree by 12pm noon on July 24, 2021. 
Travel and lodging expenses before or after the training are an additional cost for you – and are not included in your payments to Marianne Wells Yoga School.
Flying Home: Schedule your departure flight from LIR airport no earlier than Saturday, August 7th, 2021 at 12:00 pm noon. Alternatively you can book a taxi to Nosara airport and take a morning flight to SJO airport (30 minutes) to catch mid-day flights out of San Jose. Plan for at least 2 hours at SJO airport before your scheduled international departure.
Transportation to Bodhi Tree Yoga Resort:  If you will travel in group transportation, you will depart the Hilton Garden Inn in Liberia at 9:30 am for Nosara on Saturday July 24th, 2021. Hilton Garden Inn is across the road from the airport. 
Departure from Bodhi Tree Yoga Resort: Depending on flight departure times, the group may depart at 7:30 am on Saturday August 7th, 2021. If your flight is early morning August 7, you will need to travel to Liberia late Friday evening August 6 and spend the night. Ground transit time to LIR airport is 2.5 hours.
Register today for just $295
Meet Marianne – Your E-RYT Instructor
Being named "The best Yoga Teacher Training in Costa Rica" has been decades in the making. I studied with BKS Iyengar, Desikachar, Pandit Tigunait, Gurmukh - learning from these great masters of yoga. Most importantly how to bring those teaching into my life and pass them along to you has become my passion, my purpose! I'm here to show you how to be the best version of yourself through discovering who you are and why your soul chose your body in this lifetime. In knowing why we truly are, there is a devout honesty and authenticity in your yoga teaching. At Marianne Wells Yoga School we go way beyond the asanas, bringing the teachings of yoga and Ayurveda to life and how they relate to your life today. Learn how to be a great yoga teacher, and you will learn how to eat, sleep, love, practice, breathe, meditate, and know your purpose here on earth! Join me in a beautiful destination, and let's raise the vibration of this planet and the universe as a whole.
Want to learn more about our RYT 300 Yoga Retreats?
Join Thousands of Certified Instructors
With over 25+ Years of Experience, Marianne Wells Yoga School has certified thousands of yoga instructors in beautiful destinations like Costa Rica.