These fall favorites are easy to make and wonderfully delicious. If you're looking for recipes for fall yoga drinks, to share with your yoga class during yoga instruction, give these a try this fall.
Marianne's Chi Tea is the perfect start to your day, Delicious Golden Milk a soothing end to your day, and Rejuvenating Ojas Drink brings mid day pleasure! Each is packed with exotic flavors that are tremendously nourishing, these Ayurveda staples help to keep you balance and happy.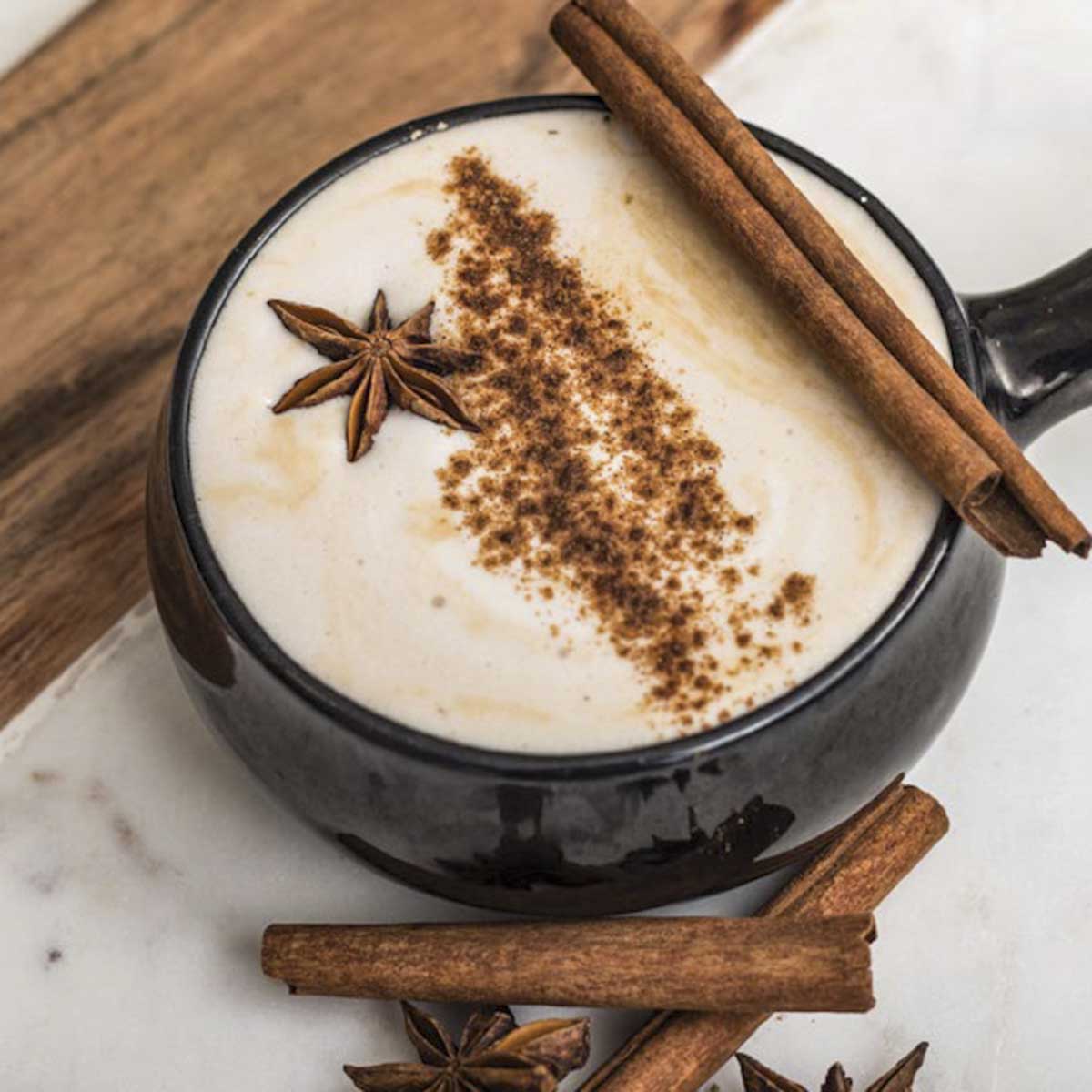 Marianne's Chi
• 24 cardamom pods, gently crushed
• 16 whole black peppercorns
• 16 whole cloves
• 8 cinnamon sticks
• 6 whole allspice
• 4 star anise
• 1/4 tsp. nutmeg
• 2 vanilla bean, sliced down the middle
• 8-inch piece of fresh ginger, sliced
• 8 cups water
Bring to a boil, then reduce to medium-low, cover, simmer for 20 minutes.
• 8 black tea bags
Remove from heat, add tea bags and let steep for 5 minutes.
Pour mixture through a strainer and reserve the liquid for concentrate.
Mix equal parts concentrate with almond milk to make chai.
Sweeten with 2 Medjool dates per cup of chi, blended in blender with the almond milk.
Refrigerate extra in an airtight container for up to one week.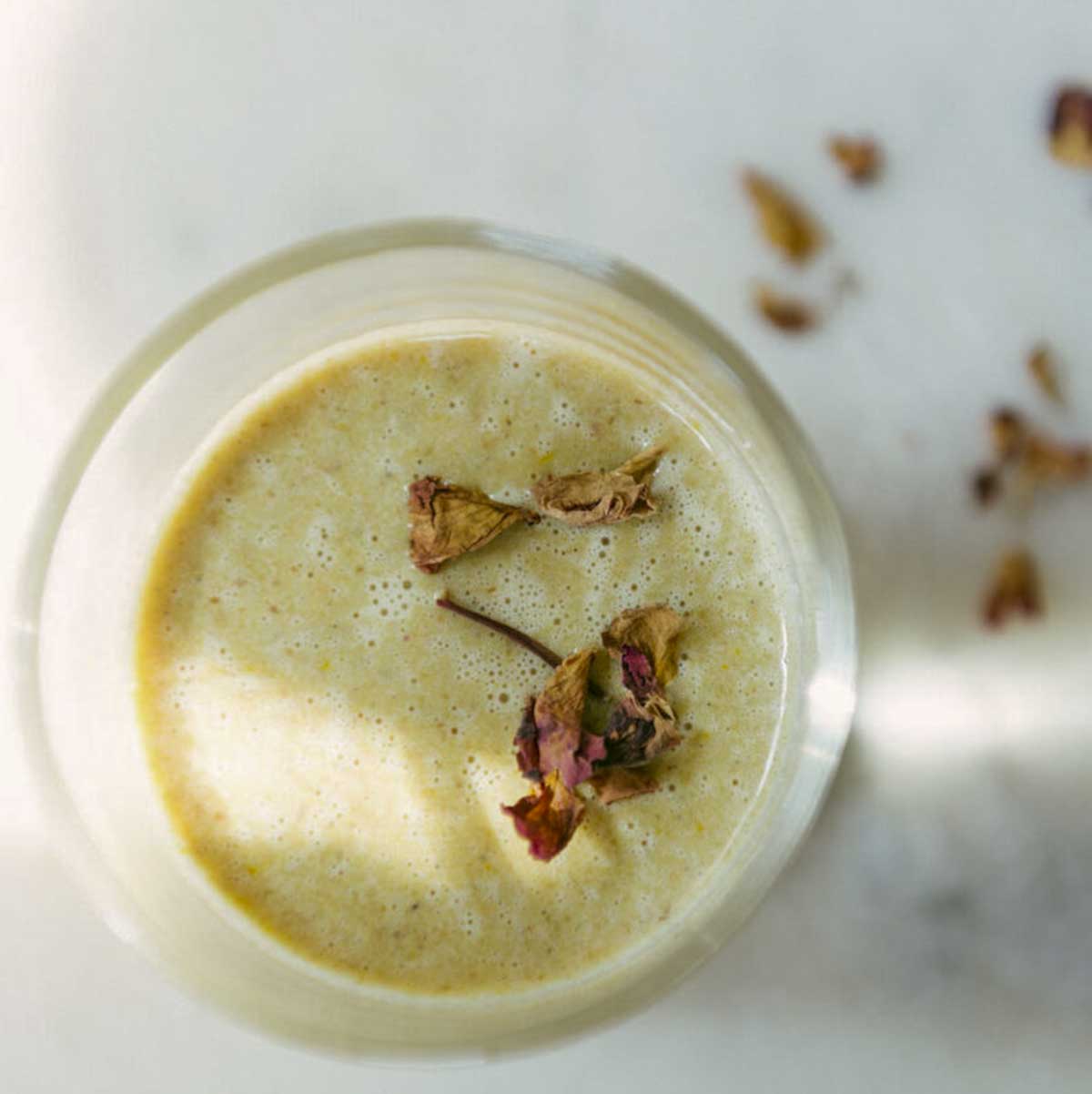 Rejuvenating Ojas Drink
• 15 almonds – soak for at least 2 hours, and then peeled
• 1½ cups water & 2 Medjool dates – soak for at least 30 minutes
Place the above into a blender, and pause just until mixed.
• ¼ teaspoon ginger powder
• ¼ teaspoon turmeric powder
• ⅛ teaspoon cardamom powder
• 1 tablespoon rose petals (dried or fresh)
• 3 saffron stigmas
• ½ teaspoon vanilla extract
• 1 teaspoon ghee
• 1 teaspoon honey
Add the above and blend on high for 3 to 5 minutes making sure that a completely smooth texture has been reached.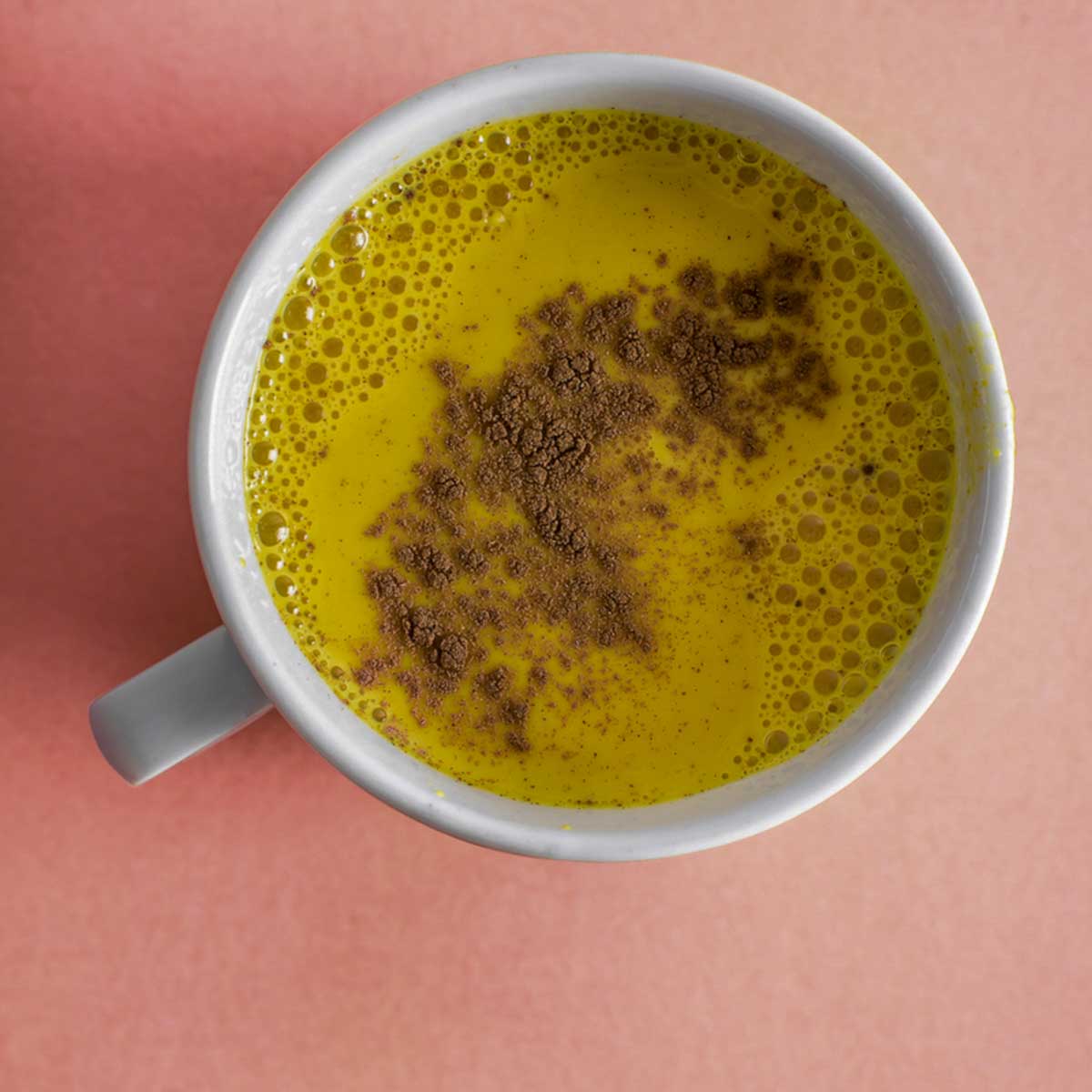 Delicious Golden Milk
• 1 cup coconut milk, almond milk, or oat milk
• 1 t ground turmeric
• 1/2 t ground cinnamon, or one stick
• 2 cardamom pods, smashed to expose the seeds
• 2 Medjool dates diced
Simmer the above until warm and yummy.
Optional Additions: black pepper, ground cloves, coconut oil, almond butter, ginger
Enjoy!!
XOMarianne