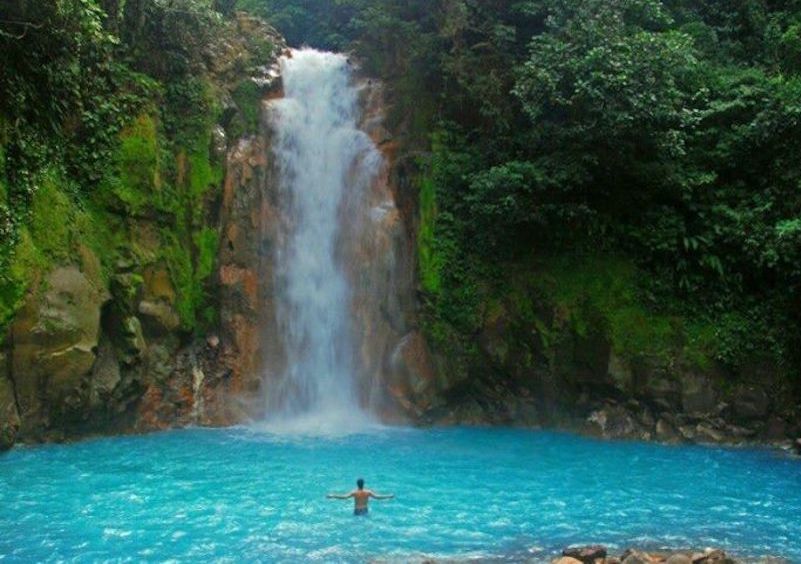 Why Plan a Yoga Vacation? The Answers May Surprise You
It's July, and travel in December or January might be the furthest thing from your mind. But now is a great time to start planning your winter vacation. After all, travel is a significant investment. It's worth getting very intentional about what kind of winter vacation you want so you can maximize your time, money, and experience!
Today I'd like to explore in detail why you should consider an educational yoga vacation—either a yoga retreat or a yoga teacher training.
Let me start by saying: traditional vacations are wonderful. I love them! We get to experience another place in all its sensory wonder: fascinating sights, delicious local food (and wine, etc., if you like that), fun activities and recreation, and new cultural experiences.
We also interact with local people who often live very differently than we do. Whether or not we speak their language, this experience teaches us that people everywhere are really more alike than different. It's exhilarating, stimulating, and makes us to grow in ways we just can't do at home in our comfort zones.
And yet, as wonderful as a "regular" vacation can be, there's something about a yoga vacation that takes all this and elevates it to another level. Students of my yoga teacher trainings frequently tell me their lives are never the same afterwards. Some of them quit dead-end jobs and devote themselves to causes or careers that speak to their hearts and passion. Others get clarity on difficult relationships or discover new ways to live and love better.
Although my teacher trainings are designed so students can get teaching certification with the Yoga Alliance, they're not just for aspiring yoga instructors. These are immersive learning experiences for anyone who wants a deeply personal study of yoga—whether the ultimate goal is to teach or to live a more purposeful and healthy life. Yoga retreats, which are less intensive but offer a lot of these benefits, are another path to the kind of life-changing vacation I'm talking about.
So what is it that's so different about a yoga vacation? Well, there are lots of ways to talk about it, but I think they can be summed up like this: Experience Place, Experience Yourself, and Experience Connection to Something Larger.
Experience Place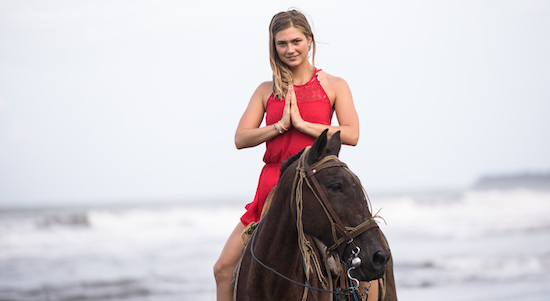 The most basic function of a beautiful vacation is to connect you with a place, and it's basically what we get when we go on that traditional vacation I described above—new sights, sounds, foods, activities, and cultures.
A yoga vacation in another part of the world gets you away from your predictable routine and really wakes up you to living in the moment, alive to all the new experiences around you. This is why my 200-hour yoga teacher trainings and retreats are held in Costa Rica. We experience a tropical paradise that's full of the incredible beauty and wildlife of the rainforest, an eco-friendly culture, and local people who are truly happy to welcome us to their homeland. We eat exquisite, healthy food and sleep deeply in quiet and comfort, a short walk from the Caribbean beach.
Experience Yourself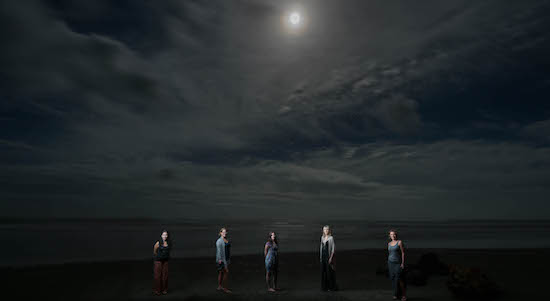 Usually when we visit a new place, this amounts to going somewhere else and continuing to be the person we always are. We might go alone but often we travel with someone else—and our traveling partners are the people we interact with most on our vacation.
There's nothing wrong with this kind of vacation. I take trips every year with my family. Sometimes they're just what we need.
A yoga vacation is different, though, because yoga must be experienced at the personal level. What happens on the mat is what happens in your own heart and mind.
Very often, a yoga vacation is taken alone—something that can be intimidating but in the end teaches you how much you're really capable of. It's the most beautiful confidence-builder. And even if you go with someone, the inner experience is yours.
Yoga is an ancient practice designed specially to engage body, mind, and soul. A retreat can introduce you to this practice or offer in-depth time to practice if you've already had some training. And a yoga teacher training session is the ultimate way to immerse oneself in the teachings of yoga.
An educational yoga vacation teaches you meaningful ways to modify your lifestyle and stay healthy for the rest of your life. This certainly includes the physical component—the asana—but a 200-hour teacher training also dives deep into the spiritual, emotional, and philosophical aspects of how to live your true purpose in this life.
Whether you want to study in depth for your own use or master the art of teaching, yoga educational travel supports and encourages you to experience yourself in a way you've never done before.
Experience Connection to Something Larger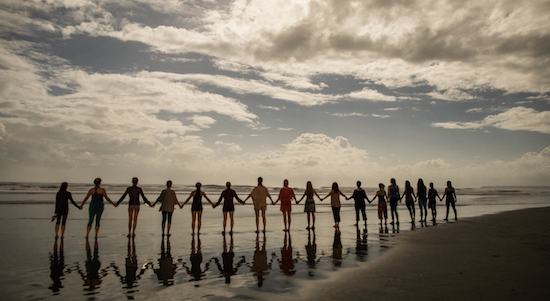 Now, I've just finished saying a yoga vacation is something we often do alone, because the practice of yoga is such an intensely personal experience. But yoga travel is also one of the most uplifting ways you can find connection with other people and the universe. Whether you choose a retreat or a teacher training, you'll be walking a spiritual path with other like-minded souls and sharing yourself in ways you could never imagine.
Psychology tells us that intense emotional and sensory experiences, when shared with others, create bonds that often last a lifetime. I see happening this month after month, year after year at my trainings. Lifetime friendships are often formed as my students learn, practice, play, laugh and love together over the course of two weeks.
The deep study of all the ancient spiritual yoga teachings (sutras, etc.) expose us to a way of thinking that connects us to a larger energy. Call it the Universe, a higher power, God, Atman, or whatever you like—it's there inside every human being. At my trainings, most of us experience it as we live day to day in the breathtaking Central American jungle with its incredible wildlife, plants, sounds, smells, rainstorms, and overwhelming sense of aliveness.
We also make friends with local people, strengthening our deep sense of connection to something larger than ourselves.
Where Will Your Traveling Heart Go?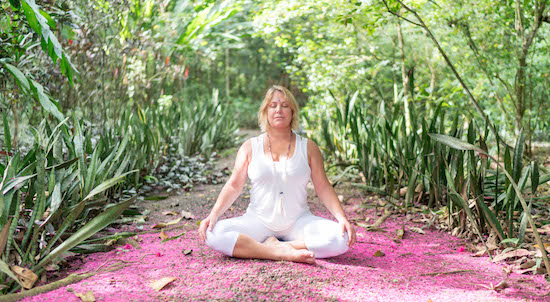 So you see, there really is so much more to a yoga vacation than the regular kind of trip most of us are used to. A yoga retreat or teacher training combines ancient practice with a modern voice. Experiencing a place, ourselves, and connection to a much larger universe—on a yoga vacation, we learn that the real gift of travel is the journey inward.
Namaste,
Marianne
You might also like:
Yoga Teacher Training, Retreat, or Vacation: Make Sure You're in the Right Place
The Pura Vida is the Happiest Life: Learning Yoga Instruction in Costa Rica