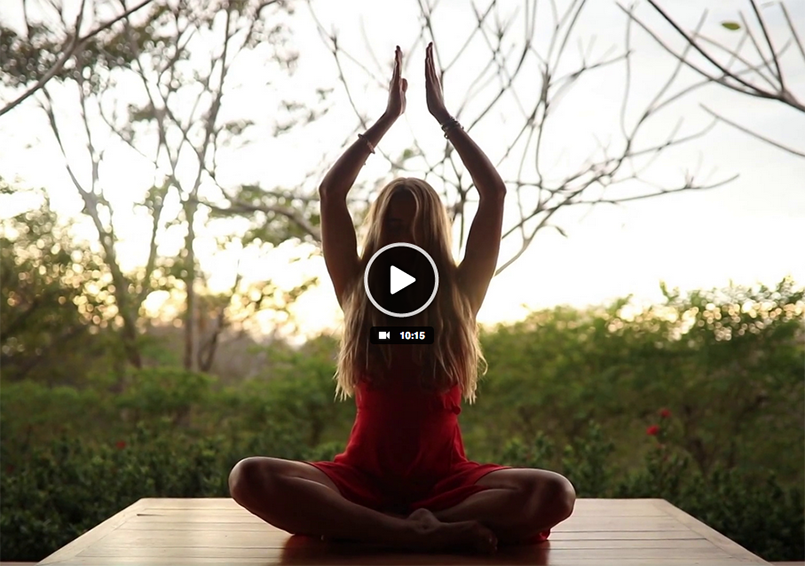 Marianne Wells Yoga School
at Bodhi Tree Yoga Resort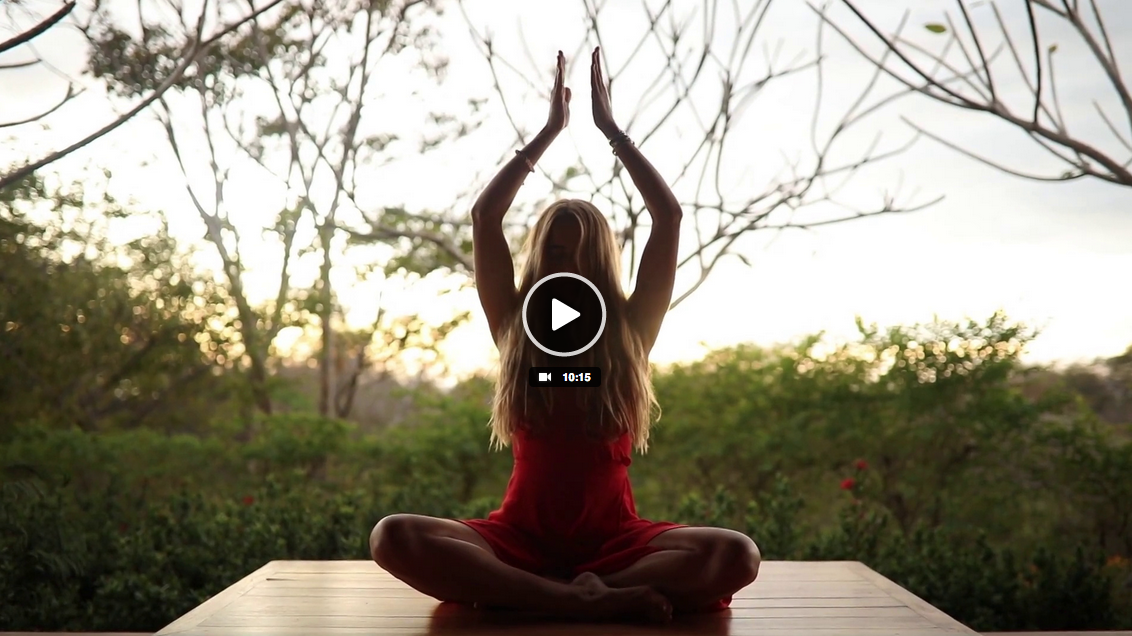 The Bodhi Tree Resort is on the Pacific side of Costa Rica, in the town of Nosara. Built on a hill at the location of the former Nosara Institute, this is a fully-developed resort with all the amenities of a luxury destination, including several studios/instruction areas; a gym; boutique; full-scale spa; juice bar, and more.
The accommodations here are beautiful and relaxed, with very comfortable beds and air conditioning in each room. The dining area serves fresh, delicious food three times a day. When Marianne Wells Yoga School is in session at the Bodhi Tree, there are usually other guests there at the same time—in comparison to my trainings at the Goddess Garden on the other coast, which is more private and which we have all to ourselves.
Overall, this place is more luxury-oriented, more developed, and less remote than the Goddess Garden. It's a gorgeous location for a yoga experience that caters to all the senses.
Student Testimonials
My experience with Marianne Wells Yoga School was incredible. I formed strong bonds with the other teachers-in-training—and because it was international, I feel I have a yoga family around the globe when I travel.
Beyond sutras, anatomy, and asana, we dug deeply into the personal stories we bring to the table as yoga teachers — something you may not get at a more pigeon-holed teacher training. At times, it could be an incredibly emotional experience.
We were exposed to asanas from different traditions and were challenged to think about how ALL asana affects the body. We learned about chakras, Ayurveda, the Yamas and Niyamas, all filtered through a very relevant, real-world lens.
Highly recommend to anyone who is drawn to the yoga lifestyle beyond just asana.
~ Jenny Abercrombie
***
Two words: life changing! While I knew Marianne's training would be a special experience, it was so much more. Marianne is incredibly experienced with a deep knowledge of everything yoga and put together two beautiful weeks of love, laughter and growth that go far beyond what we know as yoga today.
I went to Costa Rica to become a Really Real Yoga teacher, but as I began to peel open layer after layer of my being, I also uncovered the really real me.
~ Kristina Adam
***
Marianne seamlessly brought to life the relevance of "Yoga is so much more than asana!"
Beyond postures, we explored human anatomy and how to move bodies into and out of postures safely. Marianne passed down her 30 years of fine tuning sequencing which made the understanding of teaching easy.
We had wonderful Sutras discussions – I believe this is where we grew into who we are and can be as yoga teachers. Chakra studies might have been my favorite. I had no idea the subject was so interesting and relevant to life. The day dedicated to all things Ayurvedic and healing brought the doshas to life.
All this coupled with Marianne's morning practice made for an incredibly insightful and life-changing experience.
~ Tom Cox
***
"An incredible learning experience!" I felt like I was back in college again majoring in yoga and loved every minute of this learning experience. The instructors and TAs are absolutely wonderful people and were always open to questions. The program was well organized as a lot of valuable information was taught in this 2-week program. This training requires that you put in a lot of work before, during, and after the program. I was definitely provided with the tools, instruction, and feedback to become an amazing yoga teacher, but I learned that it doesn't happen overnight. There's a lot of time and effort that goes into becoming an effective yoga teacher and I feel that with this program, I am well prepared for that journey. In the weeks leading up to the training, I was sent all of the information I'd need for my trip and all of my questions and concerns were addressed within 24 hours. I followed the packing lists and had everything I needed throughout the training. Also, the included transportation to and from the training really added to this worry-free experience. I really think the immersion program was the best for me as I was able to remove myself from the distractions of daily life and just concentrate on yoga. Bodhi Tree is absolutely lovely and really helped me to just focus on studying and assignments. From the delicious meals and friendly staff to the clean accommodations and available laundry service, I really felt at home during my two-week stay. I am truly grateful for this amazing experience!
~ Tura Williams